Alona Beach Resort
is just one among the many beautiful beaches in
Panglao, Bohol
. This photo was taken on a sunny mid-afternoon but despite the scorching heat of the sun, one cannot help but be captivated by the breathtaking view of the beach.
For tourists,
Bohol
is a haven and an attraction that's worth seeing because a lot of beautiful places that are both designed by man and nature can be found here. The beautiful white sand beaches, the amazing Chocolate Hills are in fact, only some of the beautiful tourist attractions here. When we went to
Bohol
for a weekend-long vacation,
Alona Beach Resort
was just a jump-off point to a more exciting dolphin-watching adventure and an enjoyable experience at the Balicasag Island where everything was devoid of traces of the hustling and bustling city life. There was no electricity and no potable water, everything that we ate and drank were brought to the island from outside via a motorized boat. But the beauty of the sea that we experienced was priceless. It was a memorable and fun experience.
This post is only a peek into my beautiful paradise called
Philippines
and this is my entry for this week's: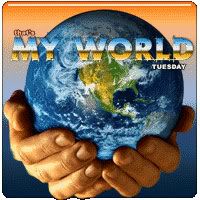 See more beautiful places today at
My World
.