I thought of joining another photo meme. I came across the
My World Meme
in several blogs quite some time ago but wasn't that sure if I can sustain this weekly meme considering I haven't traveled much. On second thought, methinks this meme is about "my world" anyway so why fret.
My first entry for
My World
would be our
People's Park
here in
Davao City
.
A lot of activities can be done inside the
People's Park
. In fact, people often come here to walk, jog or do other forms of exercise. Families also come together here for picnics while some go here to take photographs. I only wish that they'll be able to maintain the place as time goes by.
This is my entry for: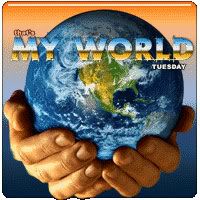 See more worlds at
My World
.